"… while playing never have I ever with colleagues, you learn way more about them than you ever imagined."
Another month, another It's OK if! I know, it is exciting my little angels.
Happy February one and all!
I don't know about anyone else but personally I bloody hate January. It is a miserable month and this one was particularly poop but it is a new month and the negative, yuck that was the previous month is going in a box and getting put away. Ain't nobody got time for that kind of negativity.
What have you got planned for February, hm?
I plan on having a lot of pints while I watch the rugby, potentially do some form of boxing related exercise and visit my lovely mum and dad. Oh and also celebrate Valentines day (I use the word celebrate very loosely) with my friend before she goes off to have her real V-day with her boyfriend. Romance is not dead people.
It's OK if is the list post of things we all do but are shy of admitting when really it's fine that we do them! You can read the last installment of this excellent (even if I do say so myself) series here: It's OK if #19
---
It's OK if…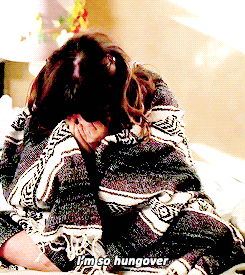 … you get your friend to co-write all messages to guys you are speaking to because you have the fear and have lost the ability to type anything of sense.
… you realise you've reached peak mid 20s when you are browsing the ironing water of a Saturday afternoon. What happened to the days of lying in bed all day hungover with the dreaded fear hanging over your head?
… you get far too excited about hearing Whigfield Saturday night and are instantly taken back to 90s birthday parties. Everyone jumped about to that song in living room parties!
… the idea of a bun-less burger makes you want to vomit from sheer disgust. What is this fresh evil?!
… while playing never have I ever with colleagues, you learn way more about them than you ever imagined.
… singing Little Mix at the top of your voice while you do the dishes is the only way you can physically and mentally get through the mundane task.
… you drink a green tea and instantly think you are the ultimate in health.
… while on the bus listening to Jules & Sarah the Podcast you randomly burst out laughing because they are just so funny! If you aren't a member of the Port Salut crew then what are you doing with your life?!
… while drinking a Porn Star Martini you get to the stage of drunk where you have to take get all the seeds out of the passion fruit because there is alcohol in that thing, don't you know.
… going home and getting into your jammies with a G&T is the idea of a delish Friday night. Possibly watching an episode of Endeavor.
… you sit in work of a Monday morning and plan out the holidays you wish you could go on. I could totally afford Bali if I ate air for the next 9 months.
… you lie awake on a Sunday night thinking of all the excuses you could use as to why you can't make it into work on Monday morning. I definitely got attacked by a racoon in my kitchen…
---